Aligning the Portals Within - 2020
Fri. Jan 10, 2020 at 4:00pm - Sun. Jan 12, 2020 at 1:00pm PST
Get Tickets
Details
Comments
Event Description
Initiate balance and healing in 2020 with Yogi Amandeep as he shares the wisdom of the Himalayan caves, and receive the happiness and flow which is your birthright!
The year 2020 is here to initiate balance and healing in the waves of your life. The stars are ready to sing their song to synchronize your being. The universe is longing to pour its abundance into you — only if you are open to receive.
The universe is defined as a process that is always giving, but we are not open to receive. This is due to the misalignment of our posture, breath, navel, spine, heart, ears, hands, tongue, soles and soul. These are the main wombs of Shakti – the relative moving reality, through which Shiva, the unmoving space of pure potential, takes birth. These stargates hold the key for all manifestation ever possible. In fact, these are the doorway through which time and space intertwine and creates the relative reality we are experiencing now. When these doorways are closed with knots of emotions and commotion called granthis – life goes into a repetitive pattern – the Wheel of Karma.
Infusing them with the wine of reverence and the dance of the stars, a new, fresh and alive whirling takes birth. The sages call this, the Wheel of Dharma. Knots open, mind anchors and consciousness flowers. In the words of Rumi, "Where all right and wrong dissolves, there is a garden where unseen flowers blossom, I will meet you there."
Come! Celebrate and welcome in 2020. Respond to every call that excites your spirit!


"Yogi Amandeep's teachings took me to such deep levels of consciousness and spiritual growth beyond what I have ever experienced. What a privilege and honor he will be here in northern California in early 2020! Looking forward to the retreat as a powerful way to start this upcoming special year – 2020!"
–Y. Villasenor
"When westernized mainstream yoga practitioners are ready for experiences, and teachings that reveal the deeper truths of what yoga is, they will begin to seek out teachers like Yogi Amandeep. My deepest respect and appreciation to Yogi Amandeep for teaching me how to put the heart above the head, and for guiding me to the Master."
—Ram Krishan Singh Khalsa, Yogi
"Thank you so very kindly for this rebirthing weekend in this auspicious time of the New Year! Thank you, thank you, thank you for shining the light for me and leading me back home, within the heart space!! I feel truly blessed by the grace of the Guru. Blessed to be in your presence, in the presence of a true yogi, a master, with so much wisdom and light. Your teachings are so pure, so powerful yet so simple. You embody the true yogic life and walk the talk. Thank you for this beautiful gift and for allowing me to walk this path with you!"
–Adriana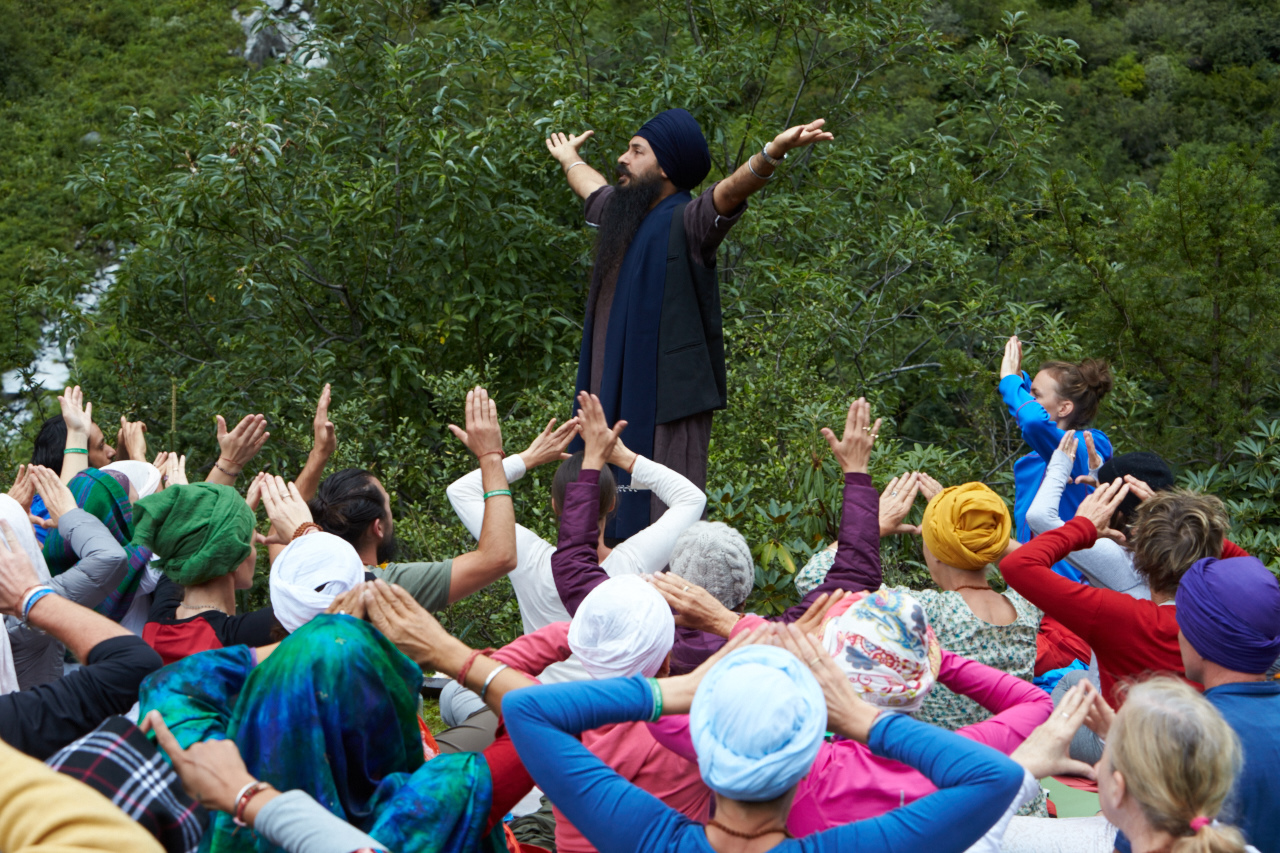 Mount Madonna Center
Our retreat takes place at a very sacred place in the Santa Cruz Mountains located on 355 acres overlooking Monterey Bay just 45 minutes south of San Jose International Airport.
Renew your mind, body and spirit surrounded by the beautiful redwood trees, breathtaking views, fresh mountain air, wholesome vegetarian meals and a peaceful yogic community based on the practice of karma yoga (selfless service). In addition, the center boasts a wellness center with traditional massage and Ayurvedic treatments, an herbal apothecary, temple, cafe and gift store. Learn more about Mount Madonna Center

Our retreat practices will include:


Aligning with the main wombs of Shakti


Activating our destiny


Clearing the path to inevitable prosperity


Special meditations to align the vibrations of the body with that of Dhruv (the north star; the meaning of 'Dhruv' is fixed and steadfast)


Fire ceremony to clear karma and samskaras


Time for quiet reflection and redwood hikes


Kirtan (sacred chanting) with Prabhu Nam Kaur (Snatam Kaur's mom!)


Come and share the wisdom of the ancient Himalayan caves, receiving the happiness and flow which is your birthright. Celebrate and welcome in 2020!
Kirtan with Prabhu Nam Kaur (Saturday evening)
Prabhu Nam Kaur has been singing sacred mantra and shabad from the Kundalini Yoga and Sikh traditions for more than 35 years. She aspires to sing these songs of God with devotion, so that their wisdom and beauty can shine forth, and so that listeners can find their own ability to sing and experience them as well.
Retreat fees include all sessions with Yogi Amandeep, two nights accommodations, use of center facilities, hot tub, hiking trails, and vegetarian meals (including gluten-free and vegan options).


Accommodations
Oak Cabins
Dormitory style rooms
Hotel-style rooms, conference center
Yogi Amandeep Singh, M.Sc, MA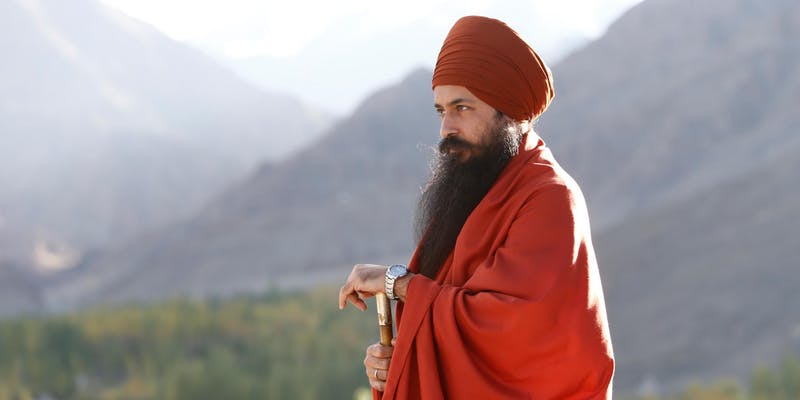 Yogi Amandeep Singh is a master in ancient Himalayan yogic science and it's applications in the modern world. He is a psychotherapist, counselor and a leading authority in comparative religious studies. He is currently angel adviser to a neurological research project on pain management, as well as to the European Union (Interreg South Baltic Programme) for Well-being Tourism. Inspired by his beloved master Yogi Bhajan, Yogi Amandeep has traveled to more than 20 countries and close to 100 cities across the globe, sharing the ancient teachings from the Himalayan traditions. He combines time tested psycho-spiritual techniques from many ancient traditions with modern developments in emotional and psychological transformation. His workshops are very unique and highly effective in dealing with mental health issues such as depression, anxiety and emotional traumas. Yogi Amandeep Singh's sessions and classes guide participants through an experience of physical and psychological release. He brings great depth, accuracy, joy and spontaneity to his teaching of Kundalini Yoga. Learn more
Here's a glimpse into a retreat earlier this year with Yogi Amandeep in Japan!
Have a question? Email us at [email protected]
Venue Details
Mount Madonna Center
445 Summit Road




Watsonville

,

CA

95076
Join the Conversation
Follow the event with #aligningtheportalswithin