Bali Goddess Retreat
Wed. Jun 26, 2019 at 3:00pm - Sun. Jun 30, 2019 at 11:00am EDT
$195.00 - $1,608.00
Adult Women Only
Get Tickets
Details
Comments
Event Stats
$195.00 - $1,608.00
Adult Women Only
Event Description
Lifestyle Retreats & Coaching Programs
2B Bali Goddess Retreat
June 26-30, 2019
Goddess Villa
Jalan Goa Gong, Kuta Selaton, Bali 80361, Indonesia
Are you ready to make internal shifts that will allow more love into your life?
Are you tired of engaging in the same patterns in your life?
Do you desire more freedom and sensuality in your love-making experience?
Are you in need of some luxuriating goddess time to rejuvenate your feminine essence?
Is it time to get fully empowered in your Feminine nature?
This 2B Experience Retreat is just for YOU!
The 2B Goddess Tantra Retreat is the outcome of a MASSIVE expansion of the FEMININE in our society occurring Right NOW! Women have played many roles throughout history and culture some of which create a sense of emptiness or incompletion. The work is to recognize these roles, develop awareness of intention surrounding these roles, then access integration and empowerment as a result. The Connection you will create is absolutely IRRESISTABLE in attracting all the desires of your heart!
—This 2B Experience Tantra Retreat is a Journey of self-discovery that will awaken the totality of your feminine aspects and create integration and pleasure in all areas of your life.
— We will discover which relationship patterns you carry and usually attract the same kind of partners as a certain feminine archetype representing a certain type of energy.
The goal is EXPANSION and LOVE MASTERY in what is already within You! This retreat experience is a Path that has been carved out for you to create the space and develop the tools that will allow you to access your creative infinite potential in your life in becoming a Master LOVER! Through learning Powerful Tantra Techniques, an Alchemy of Tools, and Yogic Technologies, you will improve and heal your patterns of relating.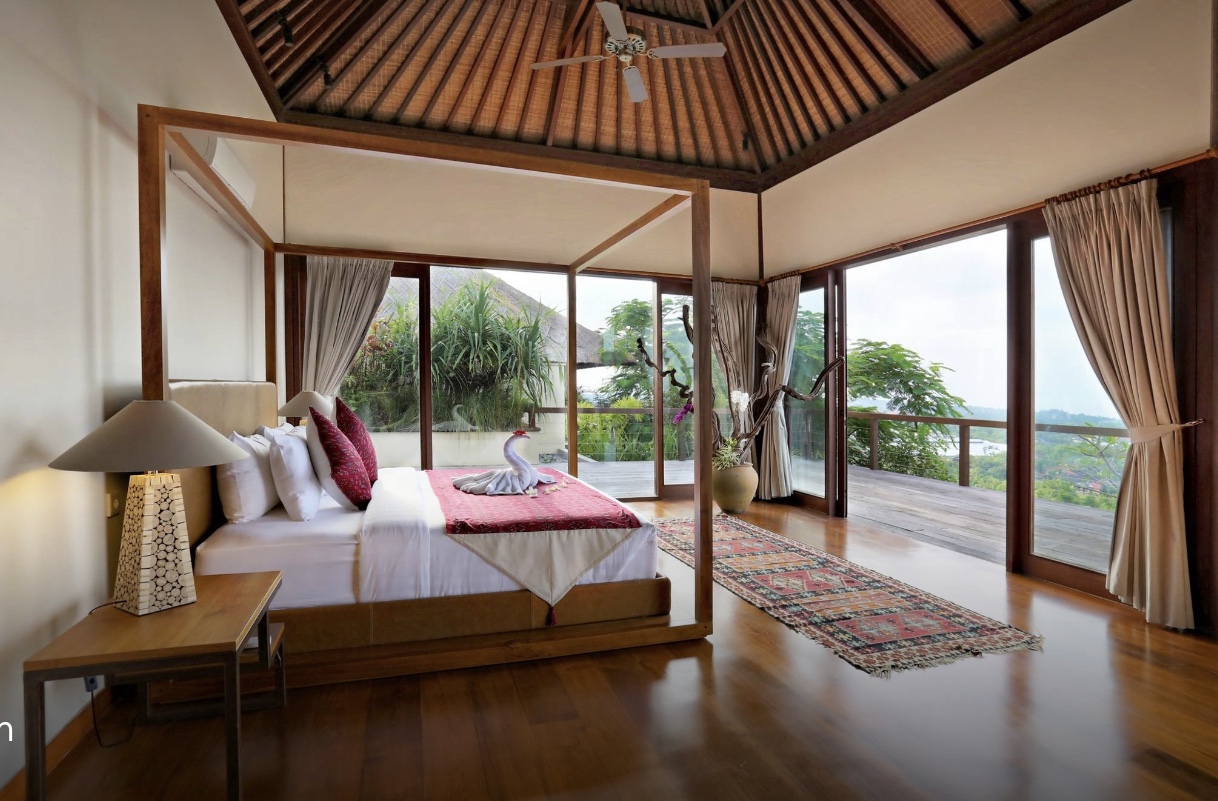 — You will experience -
The most amazing journey of your life into the feminine energy through an all-inclusive Luxurious retreat that includes:


Beachview Luxurious Accommodations in Bali


A Sequenced Journey of the Chakras


Connecting to The Greek Goddess Arquetypes


Identifying Relationship patterns


Energetic Readings and Healing Sessions


Constellation Work


Daily Yoga, Meditation, & Dance!


Tantra Exercises


Visits to Sacred Balinese Temples & Sites


1 Complimentary Bodywork session


Daily Access to Luxurious Spas, Saunas, & Pools


Daily Organic Breakfast, Lunch, & Dinner


Welcome Dinner with Balinese Dance & Farewell Dinner


A Shamanic Ceremony, Ritual, & Much much more!


With more than 30 years of combined experience in the world of women, wellness, and awakening, Bhuvana Vasquez (Bhuvana Method- Brasil ) and Jessica Brazil (Mindful Living Group - Hawaii) have launched the journey of a lifetime into the feminine power! We are so excited to invite you for this amazing 2B Goddess Tantra Retreat on the magical island of Bali. Never before have we combined to offer such a powerful, potent experience!
— Benefits -
You will create a strong sense of self-worth and be able to create amazing relationships as a MASTER LOVER.
You will also ---


Improve your self-love and appreciation


Expand yourself in all areas of your life, work, sexual, relationships, spiritual, and physical


Discover your relationship patterns and develop a plan for change


Connections – connect with a group of amazing goddesses and develop your feminine community


Visit sacred places and dive deeper into the magical side of the feminine arquetypes


Retreat includes - 4 NIGHTS - 5 DAYS
— 3 and a half day of inner-work in a luxurious beachview estate near Uluwatu Bali with Bhuvana and Jess
— 1 full day trip to the Purah Besakih "Holly of Hollies" Temple and a 1/2 day trip to Uluwatu Temple with Feminine rituals.
- *4 Nights in a Double OR Single Occupancy Room with Fresh, healthy 0rganic breakfast, lunch AND dinners!
— Round-trip airport transfers, Welcome drink, refreshing face towel, and complimentary massage, Unlimited complimentary filtered drinking water, Wifi.
— Yoga classes & infinity pool offering dramatic views of the Indian Ocean.
— Concierge services, Daily housekeeping & Much More!
NEVER HAVE YOU HAD ACCESS TO 2 POWERFUL MASTERS who each time they meet LIFE-CHANGING shifts in consciousness occur that LAST!
LIMITED SPACE - GET YOUR SPOT NOW
Normal Double Occupancy PRICE US $1,795.00
EARLY BIRD PRICE US $1,208.00 – UNTIL MAY 1ST!
NORMAL Single Occupancy PRICE US $2,295.00
EARLY BIRD PRICE US $1,608.00 – UNTIL MAY 1ST!
BONUS
*FREE 40-Minute GODDESS Debriefing Session with Bhuvana (Valued at $280.00)
*FREE 30-Minute Shamanic Coaching Session with Jessica
(Valued at $220)
* GODDESS GIFT BAG -
* CHAKRA DANCE MEDITATION CD
* FREE DANCE MEDITATION E-BOOK
ABOUT THE RETREAT LEADERS:
Jessica Brazil, LCSW & RYT, Spiritual Teacher & Relationship Therapist is the Founder of the Mindful Living Group, a Maui holistic health & wellness center and is a motivational speaker and international retreat leader. Pioneer & Author of the 100 Mindful Days Project, she has given many talks to businesses and groups on mindful living and the power of presence. She completed her Masters Degree in Clinical Social Work in 2006 and is a Certified Yoga Teacher through the National Yoga Alliance and International Kundalini Yoga Research Institute (IKYTA) studying with leading Sikh Gurus. With over 15 years of direct clinical and yoga/meditation experience, she currently specializes in treating a variety of mental health and somatic symptoms through a variety of treatment models including yoga, meditation, shamanism, and multiple mindfulness-based therapeutic models.
A leading expert in the field of mindfulness (present-moment awareness), Jessica leads local and international retreats and has given many workshops, yoga classes, sound & visualization meditations, presented at festivals and international conferences and events, and created innovative curriculum for continuing education trainings and events for
associations, conferences, businesses, retreat groups, and agencies. Jessica specializes in working with entrepreneurs, professional athletes, public figures, celebrities, and is open to working with people who comes with an open heart and mind. She has consulted on some of the most complex body-mind-spirit challenges for children and adults in established institutions and her thriving private practice. She consults in several private schools and businesses and has presented on Mindfulness and the 100 Mindful Day Project at the National Association of Social Workers' Annual Conference in Washington DC, lead Mindfulness workshops with the Medtronic Foundation annual event in 2018, and provides ongoing support to Liliuokalani Trust. She has been consulted by US Senator Hirono's & Schatz' offices and leads a team of leading edge health and wellness providers on Maui. Jessica is an Instructor for the University of Hawaii, and has served on a variety of professional boards and associations.
Skydiver and short-board surfer, adventure enthusiast, and former SUP-Yoga 2017 mindfulness model for Naish are a few of her private life accomplishments. Her passion is spending time with her husband and helping people through a variety of healing arts and play modalities to live their greatest potential. Her greatest contribution to life is "loving people" and in doing so watching them heal and grow. "I can't thank you enough. I really want you to know in ONE session and you changed my life. I began a journey that day that will never end thanks to you." (2018 client)
Virginia Bhuvana Vasquez, BA, SLC, Love Mastery Coach is a leading Tantra teacher and Art of Relating coach in Brazil. She is the founder of Bhuvana Method, a human development program, and is a Professional Life and Certified Spiritual Coach through ICI (International Coach Institute) Specialist in Human resources (Estacio de sá – SC- Brasil) , Bachelor degree in Communication (Facha University -RJ-Brasil ), Professional Dancer, and Body work teacher (Escola Angel Vianna -RJ-Brasil) with over 20 years of meditation practice and 10 years of meditation training. She graduated in Ayurvedic healing (Shantigram Kerala Ayurvedic center – Dheli India), Shiatsuterapy (Senac- RJ – Brasil), completed EFT (emotional freedom Thechnique - Metaprocessos – Curitiba -Brasil), Thetha Healing (Vianna Sibel- LA – USA), Pós Certified in Body Chakra Coach (Stella Adller Academy – Holywood -USA), and The lucid Body Thecnique (Fay simpson Academy – NY-USA). With expansive experience in the Healing arts, meditation and body movement coaching, she has experience in teaching and training at Mormaii training center in Florianópolis and consultant for organization of the Social Responsibility projects.
Virginia is the founder and leader of VIVA SPA in Garopaba , offering services of massages and treatments for the Hotels and pousadas of Rosa, Imbituba and Ibiraquera Beach (Santa Catarina- Brasil) which lead the group to participate of the WCT surf event Billabong PRO Santa Catarina 2010 Vila Beach (Imbituba Brasil) . Today, Virginia leads workshops, retreats and provides sessions around the world with the QUANTEC machine (Bioinstrumental communication Quantic Healing) and provides Human Development coaching. She has also completed a Dance Chakra Meditation and Lounge CD Breath, that is sure to leave you feeling transformed with a smile. She currently lives in Bali where she enjoys the life of managing a hotel, traveling, and practicing in her thriving coaching business. "When you experience Bhuvana, your life has no choice but to respond with greater inspiration." (client, 2018)
RETREAT SCHEDULE
June 26th
Check-In 3pm
3:30-4:30pm Welcome, Orientation, Schedule, Retreat Intention
4:30-6:00pm Yin Time: Massage, Pool, Journaling
6:00-7:30pm Session 1: The Chakras Journey
7:30-9:00pm Welcome Dinner
9-10pm Goddess Dance & Meditation
June 27th
8-9:15am Elevation Yoga with Jess
9:15-10:15am Breakfast
10:30-12:30pm The Goddess Journey
1:00-2:00pm Lunch
2:30-5pm Beach Outing/Surf
5-6:30pm Goddess Circle & Sunset Meditation
6:30-8:00pm Dinner Out
9-10pm Chakra Looping
June 28th
8-9:15am Rebirthing Yoga & Meditation with Jess
9:15-10:15am Breakfast
10:30-12pm Rebirthing Water Session in Pool
12:00-1:00pm Lunch
1:30-5:00pm Uluwatu Temple
5:30-7:30pm Divine Love Master, Tantra, & The Relationship Journey - Creating the Relationship of your Dreams & Connection that Matters
7:30-9:00pm Dinner
9-10pm Sound Bath & Shamanic Cleansing Meditation
June 29th
8-9:15am Hip & Heart Expansion Yoga with Jess
9:15-10:15am Breakfast
10:30am-4:30pm Pura Besakih Temple "Holly of Hollies" & Lunch Out
4:30-6pm Yin Time: Massage, Journaling, Pool
6:00-8:00pm Goddess Ritual Workshop & Beautification
8-9:30pm Celebration Dinner
9:30-10:30pm Goddess Dance
June 30th
8-9:15am Expansion Yoga with Jess
9:15-10:15am Breakfast
10:30-11:30am Farewell & Gifts of Presence
12pm Checkout
BONUS SESSION FOR COUPLES:
6:00-9:0pm The Tantra Touch, the Tantric Marriage & Tantra Techniques for Intimacy at Uluwatu Yoga Shala
Contact US for your FREE GODDESS E-BOOK and complimentary discovery session at: [email protected] or call/whatsapp +1808-205-3711.
We look forward to expanding together in our Divine Feminine.