Dinner After E2Live LA, El Cholo - The Original
Sat. Jun 10, 2023 7:00pm - 9:00pm PDT
Get Tickets
Details
Comments
Event Description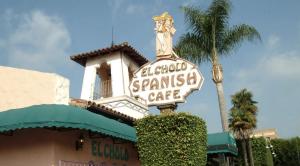 Namaste All, 
EKAM Mitra's in Los Angeles are excited to see you on June 10th!
Let us continue the celebration & emence blessings of Sri Preethaji & Sri Krishnaji from E2Live with a community dinner/buffet at El Cholo, a historic restuarant in Los Angeles just 2 miles from the Wilshire Ebel Theater. 
Dinner Reservations from 7-9PM.
Registration will stay open until June 8th at 2PM pacific or until we reach our max capacity of 100. 
El Cholo Restaurant
(the Original)
1121 So. Western Ave.
Los Angeles, CA 90006
Distances: 
2 miles from the Wilshire Ebel Theater
4 min. drive from Wilshire Ebel Theater
40 min. Walk from Wilshire Ebel Theater
$35 will include appetizer and dinner buffet style, tip and taxes.  
1 non alcoholic drink.  
This dinner will be SUPER FUN!!! New friends & Old Friends coming for dinner!
Menu: 
Appetizers:  salsa, guacamole an chips, cheese quesadillas
Entrees: 
*Vegetarian - sautéed veggies, black beans, guacamole and corn tortillas
*Enchilada Suiza
*Southwest Chicken Tostada
drinks:  1 non alcoholic drink per person
* alcoholic beverages will be cash and carry.
$35 per person includes tax and gratuity
 
El Cholo on Western Ave., Saturday, June 10th from 7-9PM, $35 per person: